Less than three months after leaving beta, Microsoft's Chromium-based Edge browser has overtaken Firefox to become the second most popular web browser in the world, as reported by Bleeping Computer.
As of March 2020, Microsoft Edge holds 7.59% of the browser market according to NetMarketShare – a far cry from Google Chrome, which is far and away the most popular at 68.5%.
This finally puts Microsoft Edge ahead of Mozilla's Firefox – previously Chrome's biggest competitor but now in third place with just 7.19% of the browser audience.
Of course, Microsoft Edge's numbers would likely be even higher if not for the 5.6% of users who are still using Internet Explorer 11, putting the ancient browser in fourth position ahead of Apple's Safari browser, which holds just 3.62% of the market share.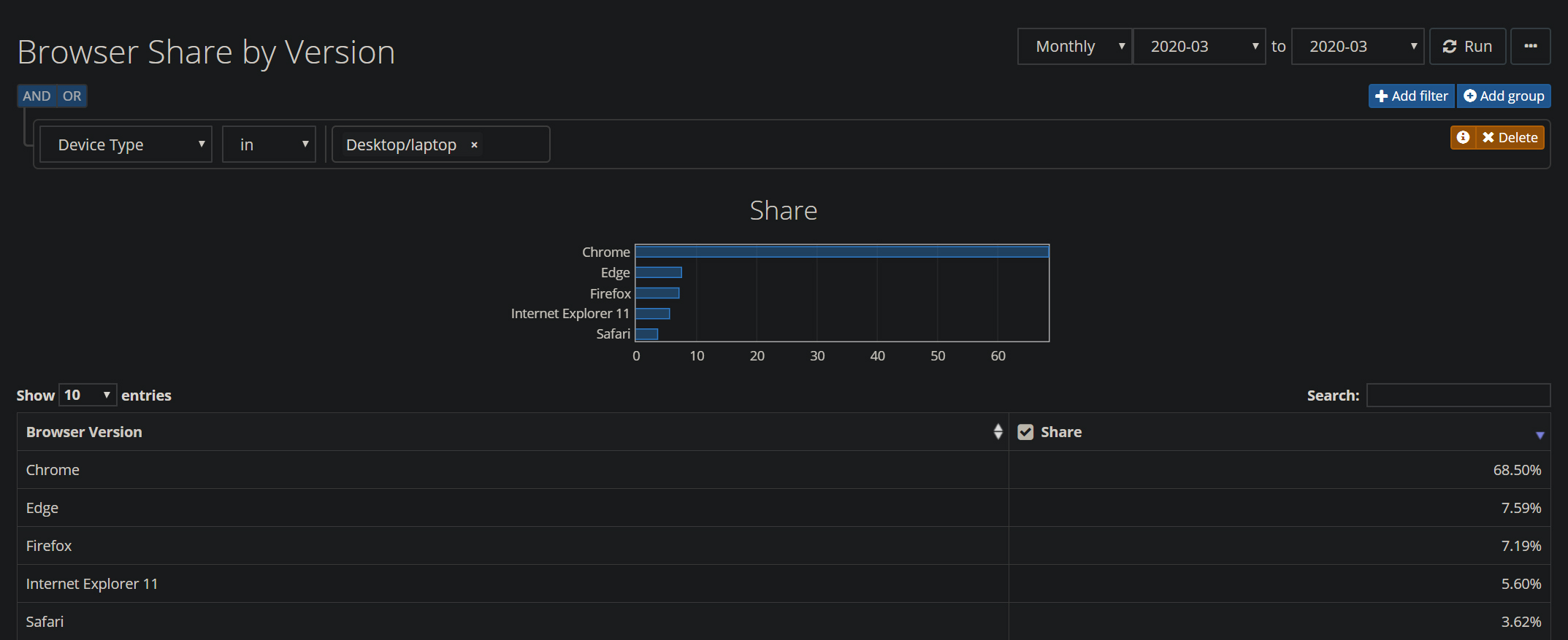 Why Microsoft Edge is gaining traction
While it helps that it's automatically the default browser on every Windows 10 installation, it's encouraging to see that true adoption of Microsoft Edge is really starting to take off. 
For one, it proves that giving people what they want actually works – for years, Microsoft Edge was the browser I only ever used to download Chrome. 
However, the fact that this version is based on Chromium means that sticking with Edge is no longer much of a leap in terms of day-to-day use. 
Of course, there are plenty of reasons as to why people have started to flock to the new and improved Microsoft Edge.
Reasons to make the switch
Firstly, the Microsoft Edge add-ons store offers a wide variety of extensions which bring Microsoft Edge even closer to Google's Chrome browser in terms of functionality.
Add to this the promise that users will soon be able to easily install extensions built for Chrome, and the decision to switch to Edge becomes even more compelling.
Another big reason is that it's gotten a lot faster as of late, with recent benchmark results showing a 13 percent improvement in performance over previous beta versions of the app. 
Then, there are the security benefits that come with using Microsoft Edge. A little over a month ago, it was announced that Edge will stop you downloading adware and cryptominers – an invaluable asset when it comes to protecting yourself against potentially unwanted applications (PUAs).
And, saving the best for last, Microsoft Edge will now finally let you ditch Bing for Google, meaning you can go back to using the world's most popular search engine leave the ridiculous term "Bing it" in the past where it belongs.