BUY ASUS GEFORCE RTX™ 3080 OR 3090,
GET CALL OF DUTY: BLACK OPS COLD WAR STANDARD EDITION
Promotion Period
Oct.30, 2020 – Dec. 10, 2020
Last day of redemption on ASUS site
Jan. 4, 2021
Last day of redemption on NVIDIA site
Jan. 11,2021
one code per person. *Terms and conditions apply.
EVENT TIME
2020/10/30~2020/12/04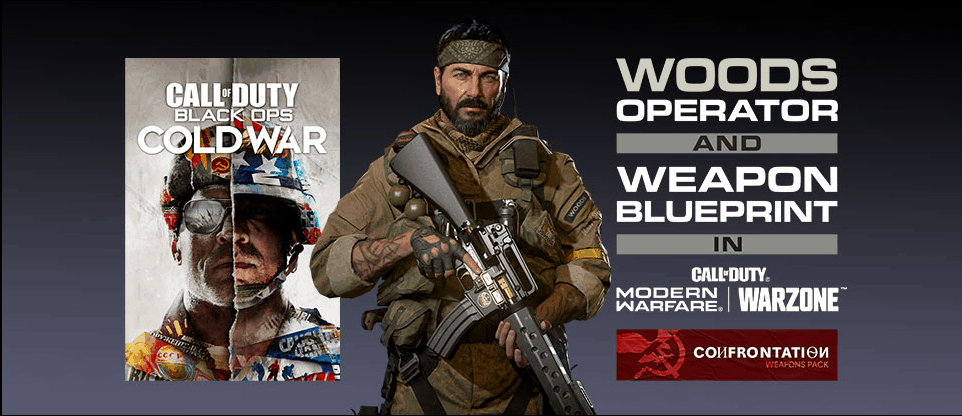 EXPERIENCE CALL OF DUTY® WITH GEFORCE RTX 30 SERIES
REDEEM YOUR GAME CODE
The following process is available for Australia, Bangladesh, Cambodia, Hong Kong, Indonesia, Malaysia, Maldives, Myanmar, Nepal, New Zealand, Pakistan, Philippines, Singapore, Sri Lanka, Thailand, India, Vietnam. Please redeem your code with NVIDIA GeForce Experience software.
Offer is valid for purchases made between Oct. 30, 2020 – Dec. 10, 2020
Offer is available from Oct. 30, 2020 – Dec. 10, 2020, or while supplies last.
If you encounter any redemption issues, please visit here and follow below steps for redemption:


Step 1: Enter Your Details, name and email address
Step 2: Choose Subject "Other", and enter "Game Bundle Redemption – Call of Duty: Black Ops Cold War standard edition"
Step 3: Enter your Message including:


Your country/region of residence
Product serial number Find your serial number
Product PPID Find your PPID
Your valid receipt with clear show of date of purchase. Please upload your receipt to any cloud space (for example Dropbox, WeTransfer, ASUS Webstorage) and provide a download URL.
Promotion Event Terms and Conditions
This promotion – ASUS game bundle ("Promotion") is hosted by AsusTek Computer Inc.("ASUS").
Detailed information with respect to how to join and get codes in connection with this specific Promotion, ASUS Terms of Use Notice, and ASUS Privacy Policy, constitutes part of this Promotion Event Terms and Conditions ("Terms and Conditions"). Participation in this Promotion is deemed acceptance of these Terms and Conditions. ASUS may at any time revise the Terms and Conditions and other rules set forth by ASUS. You shall be bound by any such revisions.
The Promotion commences on Oct. 30, 2020, 2020 and terminates on Dec. 10, 2020 ("Promotion Period") and hosts worldwide ("Promotion Territory").
Those people who would like to participate in this Promotion during the Promotional Period ("You") acknowledge the followings:
You shall be considered an adult by the laws of the country where you reside in.
The Promotion applies to purchases of ASUS graphics card.
You have to follow below steps in Promotional Website for code redemption: https://www.asus.com/events/info/activity_call-of-duty-black-ops-cold-war/
Log in and Register ASUS Member account
Enter PPID, SN, email and upload a picture of the graphics card
Agree above information to ASUS to register you in this Promotion, deliver codes and also agree to the ASUS Privacy Policy.
You may expect to receive your code within 5-10 working days once your eligibility has been confirmed.
Please redeem your code with NVIDIA GeForce Experience.
ASUS reserves the rights to modify the Promotion details without prior notice.
Any cheating or hacking behavior will be deemed a waiver of the right for getting the code.
You must behave in accordance with the Terms and Conditions, and must not be in violation of any applicable laws and regulations. ASUS reserves the right to verify the validity of Your qualification at any time during or after the Promotional Period, and reserves the right to disqualify You from this Promotion including the prize qualification who fails to follow the Terms and Conditions or constitutes any misconduct for tampering or suspicion of tampering with the Promotion without any notice. Failure of ASUS to enforce any of its rights hereof does not constitute a waiver of those rights.