An everyday computer for regular use
This computer is ideal for home users to just do modern age tasks such as browsing the internet, watching movies, checking Facebook and email. It doesn't show off, it just functions as an all round great but cheap pc. Based on the AMD Ryzen architecture and featuring quality components, it may be cheap, but it will certainly  last for years to come.  
It is also quite compact, so it can be used as a livingroom PC for Plex/Kodi media centre box. We've even seen them used as a couch gaming PC for playing Rocket League, CSGO and LEGO games. Plug in 4 game controllers and Steam Big Picture and you have a PC Gaming Console right there.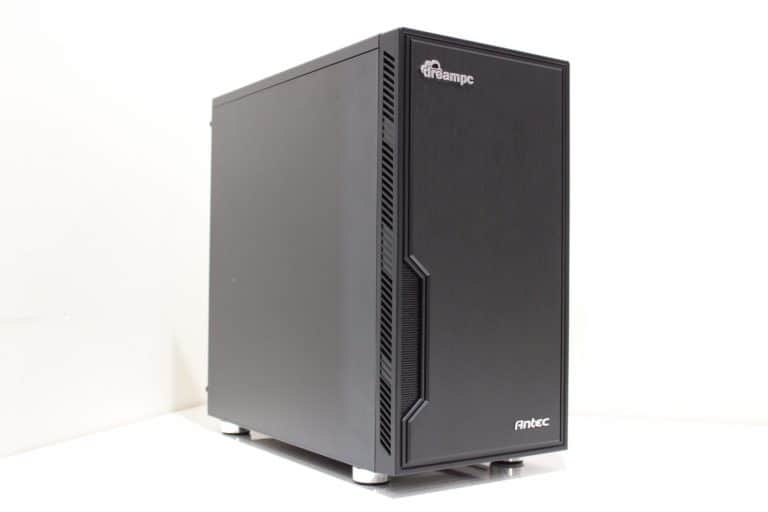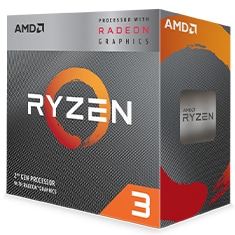 The new AMD Ryzen 3200G processor is a quad core processor, 4 threads running at 3.6GHz. This gives it great performance without breaking a sweat. It also features Radeon Vega graphics for superior 3D capabilities of other APU processors.
CPU Cores: 4
CPU Threads: 4
GPU Cores: 8
The ASUS® PRIME A320M-E: Micro-ATX motherboard is a member of the latest AMD AM4 platform which powers the current Ryzen processors.  Featuring current generation capabilities such as DDR4 memory, USB 3.0, and Gigabit LAN, this PC is going to do everything an average household needs it to do. It also has a PCIe socket so you can include a graphics card to play the latest games.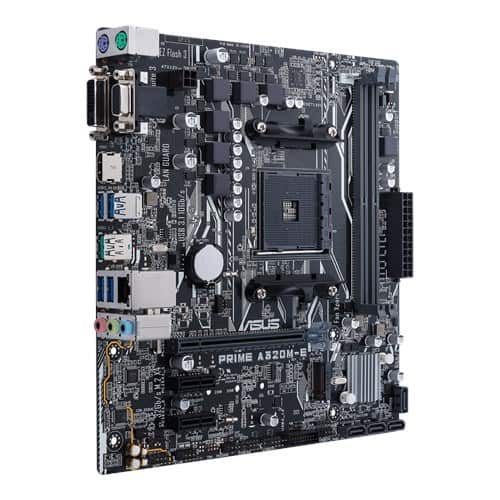 The computer has 8GB DDR4 RAM running with a higher than industry standard 2400MHz. Get it done and open extra windows and tabs. Go ahead.
Fast SSD Storage ensures your system will stay running fast for years to come.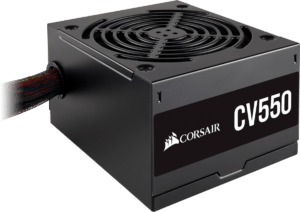 Powering our cheap pc is a Corsair CV550 power supply. It is only 550 watts so the low power consumption is ideal for your electricity bill. It is also classified as bronze efficiency rating so it is safe for the Australian market.
The computer connects to your home WiFi with ease as it has a built in WiFi card, giving you 300mbps speeds with good range.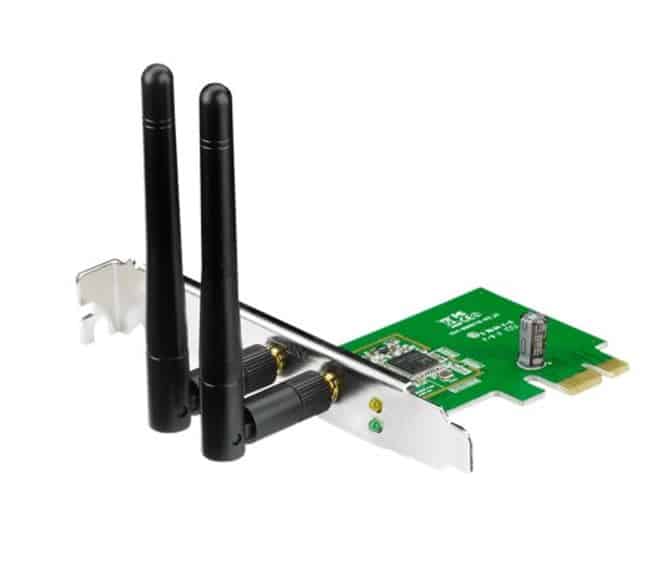 Here is the full spec sheet:
Antec VSK 10 Micro-ATX Case

Asus PRIME A320M-K: AM4, Ryzen, Micro-ATX Motherboard

AMD Ryzen™ 3 3200G Quad-Core AM4 Processor, 3.6GHz, 4MB Cache with Radeon™ Vega 8 Graphics

Corsair Vengeance LPX 8GB (2x4GB) DDR4 2666MHz Desktop Gaming Memory Black

Built In AMD Radeon Vega 8 Graphics, 8 Cores

120GB (500MB/450MB R/W) Kingston A400 2.5" SATA III SSD

Corsair CV Series™ CV550 - 550 Watt Power Supply

On-Board High Quality Audio

Gigabit 10/100/1000 LAN connectivity
ASUS / TP-Link 300Mbps 802.11b/g/n WiFi PCIe Card

Microsoft Windows 10 Home OEM 64-bit with DVD Recovery Media
Buy this Very Cheap PC now before its gone!