This is our nod to the Jawas as they seem pretty thrifty but capable blokes. Don't leave your spare PC components lying around though or they'll pinch it. We were wanting to showcase a good value PC with the latest Intel 8th gen CPU. We built our Star Wars Themed Coffee Lake PC and initially called it the Sandcrawler as the case looked like a Sandcrawler from the film franchise. The only snag is, it is white and red. It seemed a little out of place on Tatooine, like the Jawa's found some nice Imperial brilliant white paint or something, so after reeling in our imagination of those clever little Jawa's mounting any surprise unexpected Bunnings attack, we decided to say, "They went to Hoth and made a white one". Instead, they called it… the "Snowcrawler" PC. Not quite as catchy, but still pretty 'cool' (pun intended, being on a snowy planet)
Anyhow, regardless of any complicated back story, it is our latest in our Star Wars Inspired PCs range and we like it. It is an Intel 8th Generation Coffee Lake based PC that we tried to combine the best value components to make an absolute all-round great computer. Imagine the Jawa's cashed in some of their galactic crypto-currency a bit at the wrong time, so they had a bit to spend but not a lot. They had to get smart with what they bought, so they bought what they thought would make their money go furthest. That is our thought train on this, so bear with us.
For starters, the case looks awesome but it's relatively not that expensive. It's by a solid brand, Corsair. They are quite a popular case but they don't cost the earth. Perfect for our little Jawa chief.
The ASUS Prime Z370-P motherboard again is by one of the best motherboard manufacturers in the world. It's no ROG Strix with all the bells and whistles but it is a very solid motherboard and it is not the cheapest, but it is good value.
Next we have the 16GB RAM also from Corsair which is the Corsair Vengeance LPX, very very well regarded in the industry. It's not a hideously huge amount of RAM, but for what the vast majority of people use a computer for, it is more than enough for games on the market for the foreseeable future.
Our favourite component is the graphics card. The NVIDIA GeForce GTX 2070 is the best value you can get with your money in the 20 series of NVIDIA cards.
The system needs around 550W to power the lot based on the numbers we crunched. We decided to put in a trusty Corsair 750W RMX 80+ Gold Fully Modular Power Supply to ensure excellent power delivery without messy cables.
Corsair Carbide Series® SPEC-ALPHA Mid-Tower Gaming Case - White/Red
Asus PRIME Z390-P Intel LGA 1151 ATX Motherboard
Intel® Core™ i5 Six Core Processor i5-8600K (3.6GHz) 9MB Cache (Standard Intel Fan Not Included)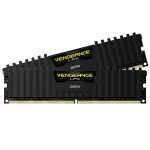 Corsair Vengeance LPX 16GB (2x8GB) DDR4 2400MHz C16 Desktop Gaming Memory Black / White / Red
Gigabyte GeForce® RTX™ 2070 WINDFORCE 8GB GDDR6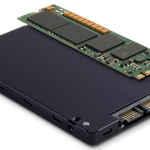 Samsung 860 EVO M.2 250GB, V-NAND, (2280), SATA III 6GB/s, R/W(Max) 550MB/s/520MB/s, 98K/90K IOPS, 150TBW, 5 Years Warranty
Seagate 2TB SATA III 3.5" 7200RPM 6Gb/s 64MB Cache
Corsair 750W RMX 80+ Gold Fully Modular 135mm FAN ATX PSU 10 Years Warranty
Deepcool GAMMAXX GTE RGB CPU Cooler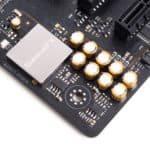 Onboard High Definition Audio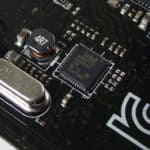 Onboard 10/100/1000 Gigabit LAN (WiFi available at additional cost)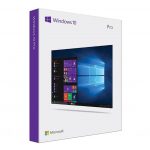 Microsoft Windows 10 Home Retail 32-bit/64-bit USB Flash Drive
Build My Own Intel's Best Gaming PC
Case
The Star Wars Themed Intel Coffee Lake PC consists of some of the most value-for-money components you can buy from team blue. The case looks like something out of the film franchise, especially with its proud standing shape with angular lines. Being white and red, it seemed fitting to place it on a cold place, not necessarily in the hands of the empire.
Processor
We used the Intel® Core™i5 Six Core Processor i5-8600K (3.6GHz) 9MB Cache CPU inside this PC due to it's great performance and it is also unlocked so it leaves options for later to overclock it to eek more value from it. With a total of 6 cores, it is capable of anything.
Memory
The Snowcrawler Star Wars Themed Intel Coffee Lake PC features a gaming standard of 16GB of DDR4 RAM in XMP mode, resulting in the speed being uprated to 2400MHz. We used only the best, 16GB Corsair Vengeance LPX DDR4 2400MHz (2x8GB) RAM
Graphics
For Graphics, we opted for a 8GB NVIDIA GeForce RTX 2070 – DP, HDMI, DVI (SLI, VR Ready) as this card is a powerhouse on a smaller budget to that of the much demanded and hyped 1080. It will eat anything for breakfast, playing games at high settings, 1440p, 144Hz, which also happens to be the most popular resolution. It is SLI capable so later, you could add another one to increase further performance. You can also use this for VR as well, which it plays VR games very well.
Storage
We opted for speed and  capacity. We wanted our cake and ate it by putting an M.2 SATA drive onto the motherboard, 250GB M.2 2280, SATA 6Gb/s (Read: 560MB/s, Write: 530MB/s) and then added a secondary hard disk drive for our 'stuff'. (HDD) 2TB SATA-III 3.5″ 7200RPM 6Gb/s 64MB Cache. 
Power Supply
The whole system is powered by a rock solid Corsair 750W RMX 80+ Gold Fully Modular Power Supply and comes with Windows 10 Fall Creators Update pre-installed.
Summary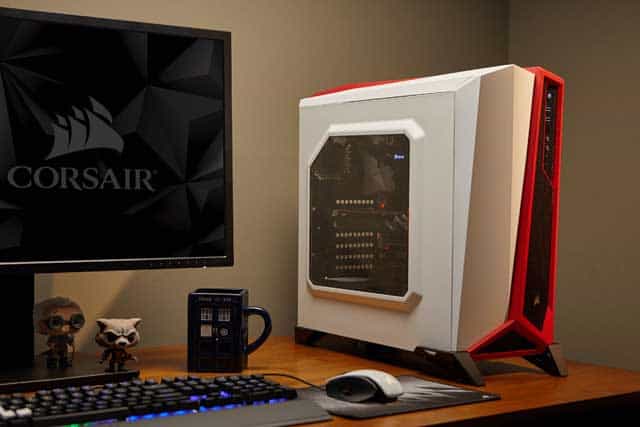 This Star Wars Themed Intel Coffee Lake PC is a great performance computer that is capable of running any game on the market on high-ultra settings. We are able to play many AAA titles in 1440p with great graphics settings. Take a look here for example from Linus Tech Tips: