Pulseway Remote Management
Remote monitoring & patch management done for you
Pulseway is great for keeping your Dream PC working in top condition. It monitors for any hardware errors along with keeping Windows and your software up to date, automatically.

It supports over 220+ of the most popular software packages​
"This all sounds very boring"
Yea, it does sound a bit boring. Let Linus Sebastian explain it a bit better. 
We can do all the work for you so you don't need to do anything. We'll install the Pulseway agent onto your Dream PC and we'll take it from there. 
We'll make sure your computer is running to its full potential and you have the peace of mind that you are protected with enterprise grade virus protection from Webroot SecureAnywhere. 
"Can I manage it myself?"
If you would prefer to do it all by yourself, just like Linus does in the video above, we can give you your very own login and you can go right ahead with your own plan.  You can also install it on all of your computers to manage them all.
Powerful does not have to be complicated. Pulseway's IT management software allows you to effortlessly monitor, manage and troubleshoot workstations, servers and network devices across your entire environment – from anywhere.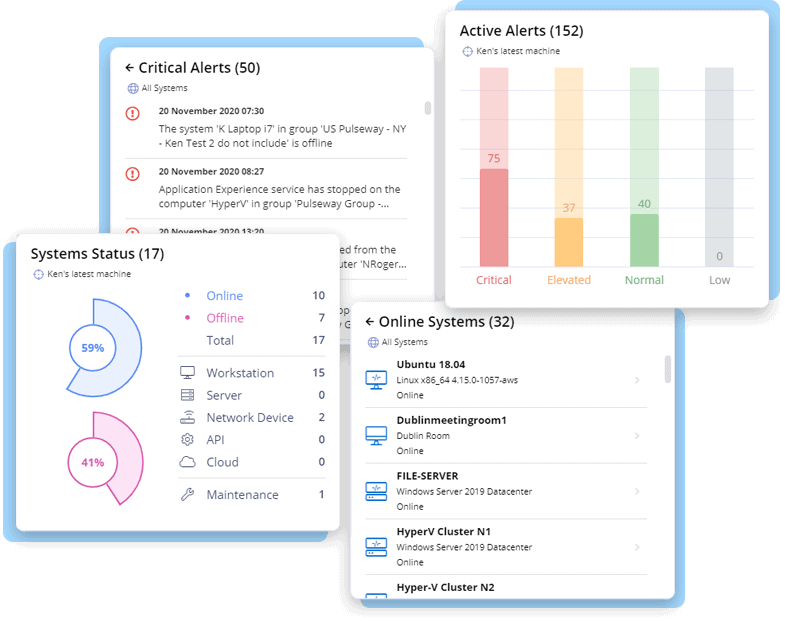 "What does the Pulseway agent do?"
Prolong the life of your Dream PC
Our primary focus with the software on your PC is to monitor the health of both the hardware and the software on your beloved Dream PC. This includes:
"How do I know what it has done?"
Every month, we can send you a report on system status, events that took place. It shows what was automatically run and what we're doing to keep you up to date.
Should anything give us any trouble, we'll get in touch with you to help you resolve the issue.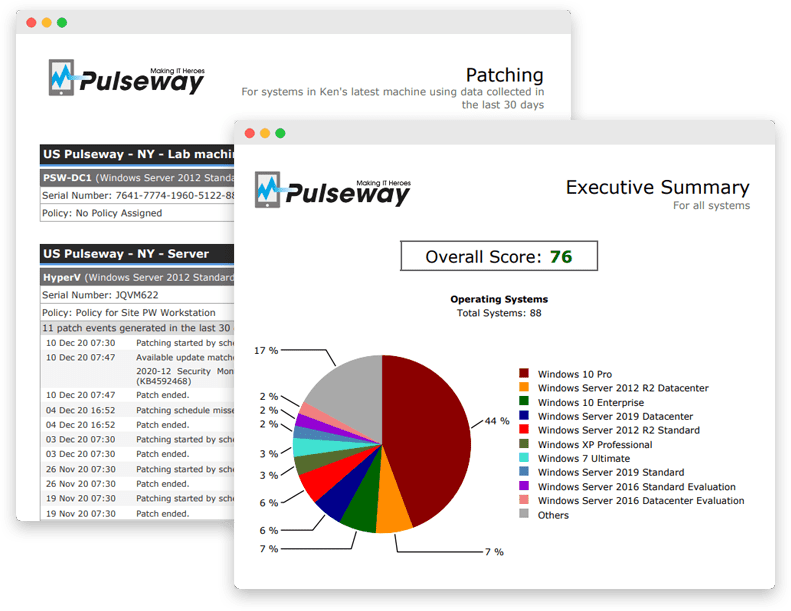 Simple, predictable pricing
Transparent pricing that just goes and does what you need with nothing hidden.
Pulseway RMM
Fully managed for you
Hardware health monitoring

3rd Party Software Patching

Webroot SecureAnywhere Included
Pulseway RMM
Fully managed for you
$
129
Yearly - Save over 10%
Hardware health monitoring

3rd Party Software Patching

Webroot SecureAnywhere Included
GET PULSEWAY FOR MORE COMPUTERS
Talk to us to get things started