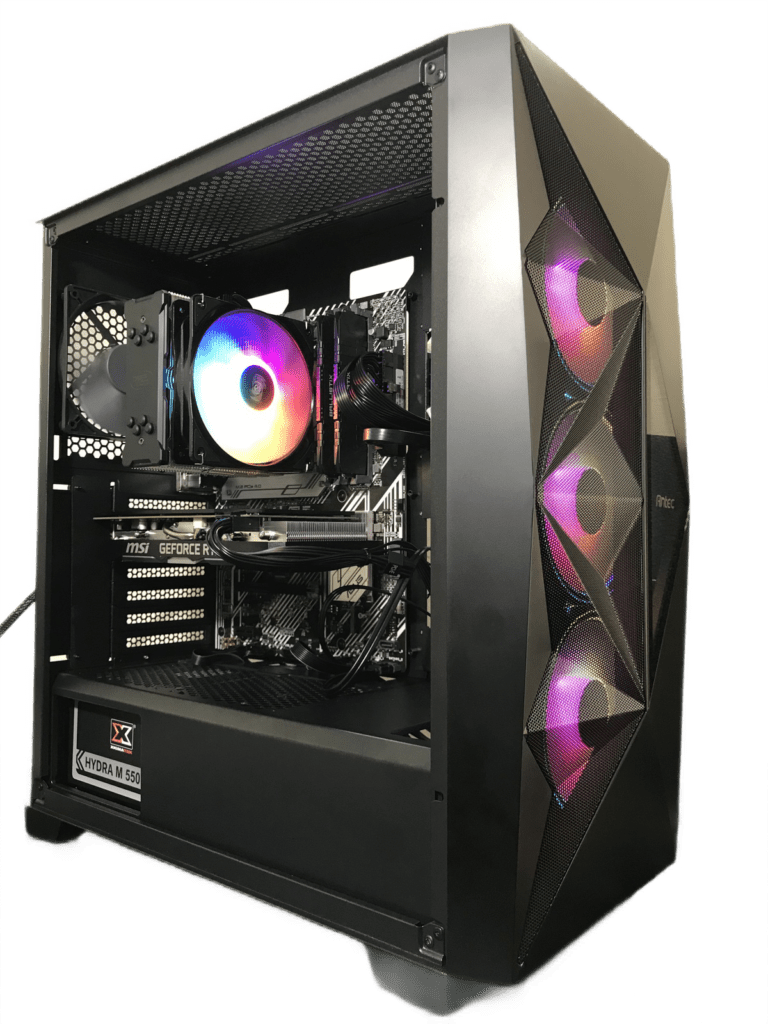 To celebrate our growth success in 2021, we are now giving away a free PC to say thank you to our beloved Dream PC followers. 
We've created a PC that we are proud to give away to one (very) lucky winner. Valued at over $2000 this PC will do well with any game, render, video edit, work task you might need it to do. 
We've kept it well balanced so it can be a good all-round PC. 
Thank you for joining us on our start up journey. It is an absolute pleasure to read the great reviews and help as many people as we have done so far. And there is more to come. 
ASUS PRIME B560-PLUS ATX Motherboard

Intel® Core™ i5-11600 Processor

Crucial Ballistix 16GB (2x8GB) DDR4 UDIMM 3200MHz CL16

MSI GeForce RTX 2060 Ventus GP 6G OC

250GB (560MB/510MB R/W) Crucial MX500 2.5" SATA III SSD

Seagate 1TB Barracuda 3.5? 7200RPM SATA III 6Gb/s 64MB Cache HDD

XIGMA Hydra M 550W 80+ Bronze Fully Modular PSU

Deepcool CF120 Plus ARGB 3-Fan Kit

Deepcool GAMMAXX 400 XT Rainbow LED Cooler

Official Microsoft Windows 10 Home Retail, with USB Flash Drive
This is what it looks like:
Many ways to enter. The more actions you take, the higher chance of winning. No purchase necessary. Australian residents only
AVAILABLE TO AUSTRALIAN RESIDENTS ONLY (Sorry to all our overseas followers – the shipping is just too expensive)
This is a FREE GIVEAWAY – meaning nobody has to buy anything to enter. This is no lottery.
No cash value. Swap for cash is not available. If you win, we'll send you the PC free of charge. That's it. No if's, no but's. If that is not acceptable to you, please do not enter.
The PC is built and ready to ship. No upgrades available. Standard 3 year warranty applies as per one of our bought ones.
Shipping to a PO BOX is not available. We just need 1 real address and it will be sent there.
If you are not available to accept the delivery, charges may occur to send it again. If repeated efforts fail, it will come all the way back to us and the win is forfeited and a new winner is drawn.
We reserve the right to end the competition early, cancel, choose a new winner, or extend the competition if there is reasonable reasoning for doing so. 
The winner will be announced publicly using only a first name. You may choose whether you want your social media address posted along with the announcement (maybe you can get some extra follows?) or not. We'll ask you this upon winning.
If you win and you do not reply within 24hrs, we'll re-draw a new winner. So look out for an email from us – You don't want to be that person that missed out! Sad face.
More terms and conditions apply from using the platform Gleam.io so please do read through those platform specific Ts & Cs for the competition.
By entering this competition you agree to both Dream PC's terms and Gleam.io's terms.