Dream PC is here to give you the best experience and guidance in buying a new computer.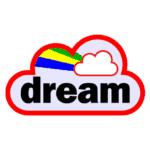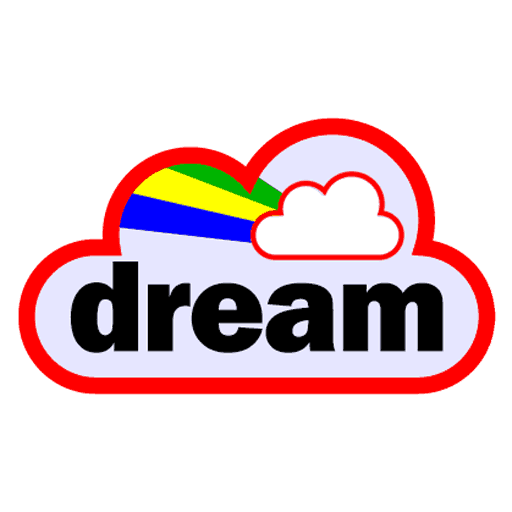 You Dream It, We Build It. Dream PC was born from recognition and respect for the gaming community and their 'rigs'.
We are gamers. Gaming PC's have typically been a niche market for people that are able to build their own computers. Non-computer builders traditionally needed to buy overly expensive, future limited systems that are burdened with software that nobody asked for or needs. Dream PC aims to provide custom built computers to those that don't necessarily know how to build them in a package that is easy to take home, switch on and get playing. Whether you are able to build your own custom PC or not, we are able to provide a very personal experience of owning a custom built system that meets your every needs, expectations and dreams. Unlike other custom system builders, we build our computers with the utmost care to exceed strict industry standards, giving you the confidence that your system will be built with the quality and care you expect for your money.
We build excellence as standard. Most other custom computer builders charge extra for services and warranty that we provide as standard!
Extras such as:
| | | |
| --- | --- | --- |
| Service | Competitors Price | Our Price |
| Advanced Transportation Packaging | $19.99 | Included as standard |
| Extended Testing for Custom PCs | $49.99 | Included as standard |
| Professional Technical Advice for Custom PCs | $49.99 | Included as standard |
| Extended Warranty to 3 years | $159.00 | Included as standard |
| Total | $278.97 | $0.00 FREE |
We firmly believe these items set us above from the rest as we firmly believe these services should be included as standard to ensure the absolute best quality product for our customers. Each computer is thoroughly tested, over-packaged to ensure safe transportation and our highly experienced technicians are on hand to provide any advice before and after making a purchase.
How is Dream PC able to provide the latest technology for less than RRP prices?
The simple answer is that we partner with trusted and tested manufacturers to provide robust and affordable systems that we would be prepared to buy ourselves. As we partner with our preferred manufacturers of computer components, we are able to negotiate better deals to pass on to our customers.
Value Added
With every system purchase from Dream PC, you receive low cost delivery to mainland Australia, a real telephone number for support from a real person right here in Australia, a prestige computer system built with love and care by our passionate and experienced systems builders that you would be proud to show your friends. Our customer service is second to none. Our systems are designed by you so you know you are not paying for any additions that you didn't want or require. Our systems are also built using base minimum software, so there are no additional hidden extras that slow your system down.
Our customer base is primarily the home user, so we have adjusted our telephone support times to cater for the home user instead of forcing them to call during business hours, hiding from the boss.
Each of our systems are rigorously stress tested for a full 24 hours, using state of the art component test tools in the industry, making sure that your RAM, CPU, Fans, Hard disks are all running optimally prior to you receiving the system. Each system comes with it's own certificate of excellence giving you peace of mind it is up to the task.
How long does it take to build a PC?
This depends on a number of factors, such as complexity of the build and payment clearance but generally, we aim to deliver your PC within 5-10 working days. If there are any delays from this for any reason, we shall get in touch as soon as possible.
We
Communicate
Each Step Of The Way
Each time your PC progresses to the next step, we send you an email to let you know where it is up to. You can also keep informed to the individual action of our build process. i.e. motherboard installed, bios updated, benchmark results from looking at our project board. Our unique 'Build Tracker'. We turned ordering a PC into like ordering a pizza!
Check out our LIVE Trello Build Board where you can see our customer orders IN PROGRESS!
Our build process is tried and tested with email notifications to keep you in the loop at every step. Once payment has cleared funds, we get to work fast in order to get your PC to you.


Each order is checked for compatibility. We'll pick out the components from stock, or order the missing components in.
Our computer system integrators build your computer with great attention to detail, clean cable management and using best practices.
Once built, we then update the BIOS, install Windows, drivers and updates. We then put the system through it's paces to make sure everything is working and correct. This includes benchmarks to make sure it is inline with performance expectations.
We then stress test (aka 'burn-in') each and every system for 24 hours, putting processor, memory, graphics, storage under heavy loads to make sure there are no crashes. We check temperatures, disk surface integrity and ensure everything is in the box. 
If everything in step 4 goes well, the computer is ready to ship! We use Instapak packing foam to secure internal components, package it up into the original case box, then go one step further and package it up into a bigger box with more Instapaks. No expense spared to get it to you, wherever you are!
This final part is perhaps the hardest. WAITING for your brand new PC to arrive. Depending on where you are in Australia and if you selected free delivery or express delivery, the PC can take anywhere between next day and 5 working days. 
However don't despair, as we shall give you tracking so you can keep an eye out for when it is due in. Easy!
We won't consider your order 'complete' until we have verified you have received it and it is working.
If you need any help in getting it set up at home, please do not hesitate to give us a call and we shall guide you through the set up. Free of charge.
Our premises is solar powered meaning our power consumption is minimised by utilising the sun. All of our packaging is recycled and is recyclable when it reaches the customer.
Picture this: Why do other manufacturers buy in parts, dispose of all their rubbish and packing materials then go and buy more packaging to send out their PC's in? All that waste… for what? A logo?
We re-use as much of our packaging as possible. When we can't re-use boxes we regularly give them away to locals moving house. Because after all, re-using is better than recycling!
Our Partners and Product Manufacturers:


If you would like to share / advertise our branding, here is our downloadable marketing kit.  To download you must insert your name and email address. We may get in touch with you also to offer marketing incentives such as referral bonuses or rewards for you recommending others.