Description
Gaming for
1080p gaming
competitive gaming
LAN parties
the livingroom
low budget
killing the console
The In-Win Chopin case is the smallest ITX case you can buy today. Yet despite the small form factor, it can still house an AMD Ryzen APU processor, up to 64GB DDR4 RAM and Super-Fast NVME M.2 SSD storage. 
With it being only a bit bigger than an adult hand, it is very useful for small spaces, living rooms, man-caves or even taking it with you.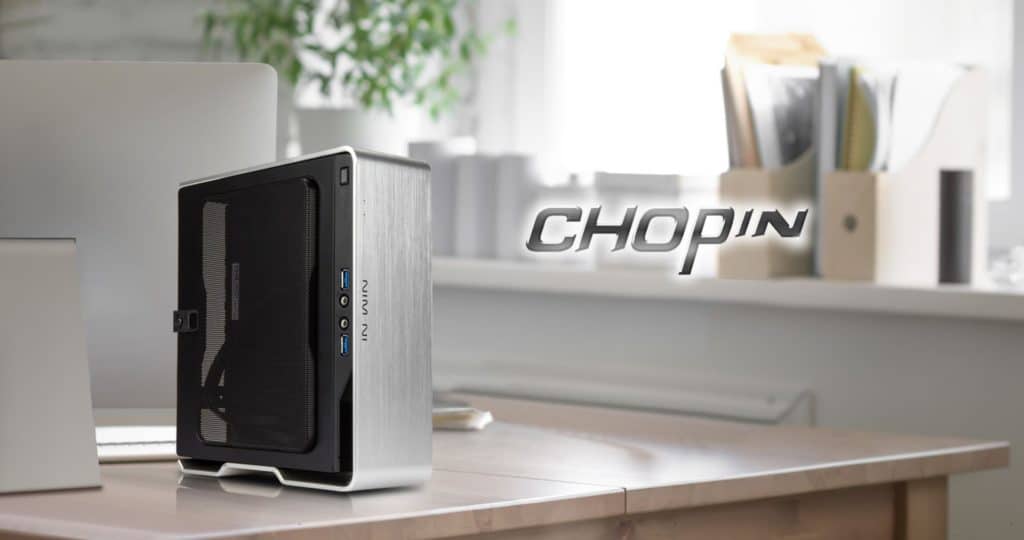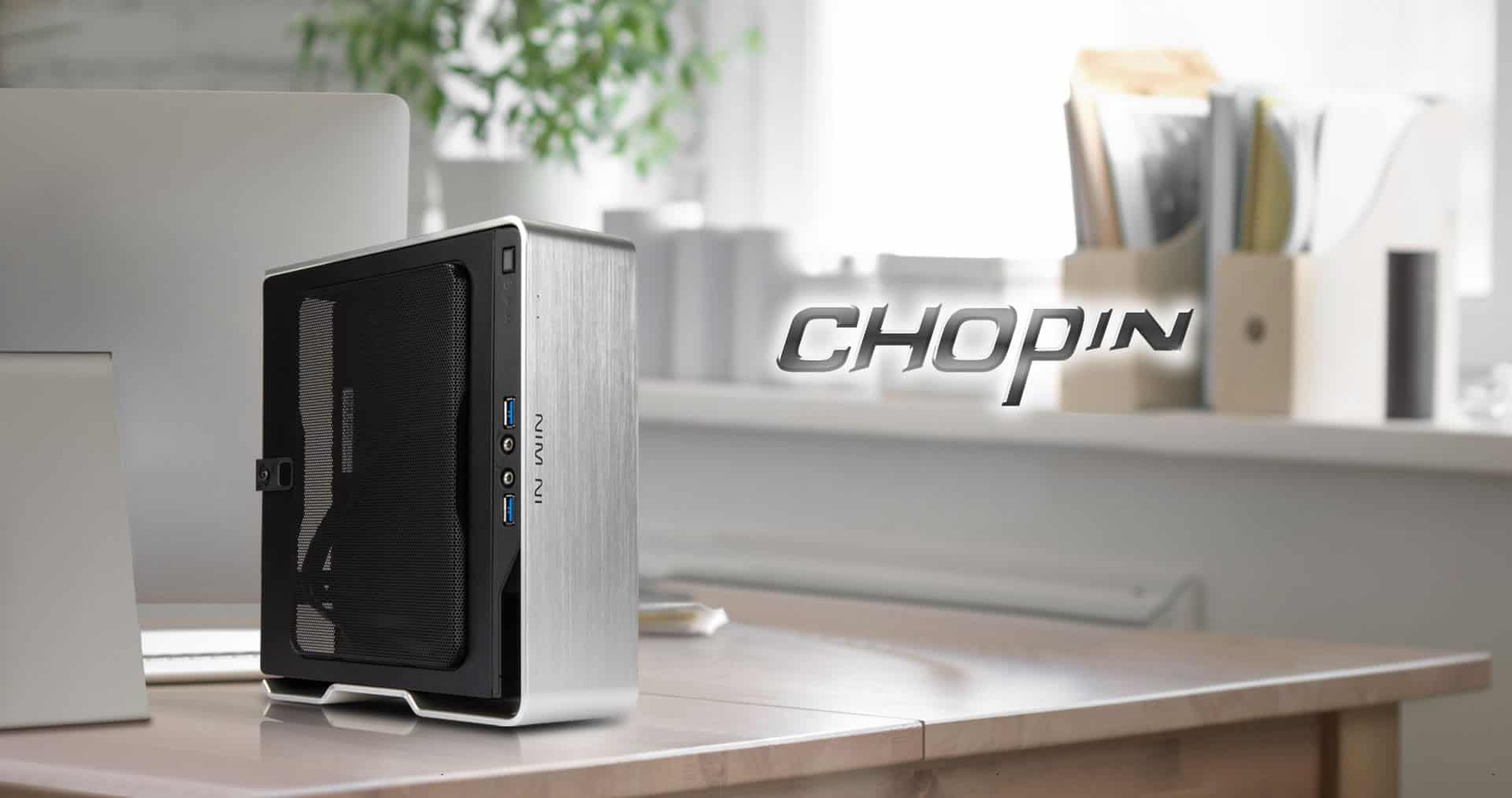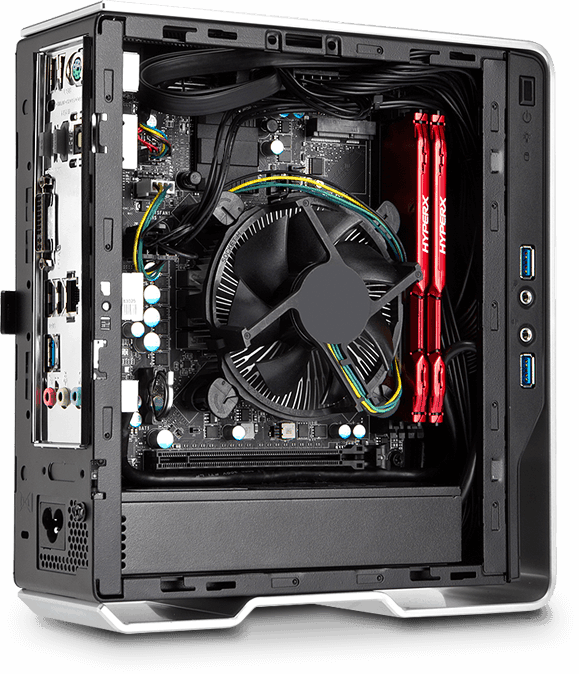 Enough Room for an AMD Ryzen 5 APU
The AMD Gaming Ultra Slim PC can be built for simple tasks such as serving as a Plex HTPC, all the way up to being powerful enough for replacing your games console. It is up to you.
We'll build it for you to your desired specification and requirements. 
Interchangeable I/O Panel
Four colour I/O strips allows you to customise your Ultra Slim PC to suit your unique style
Cool Touch Brushed Aluminium
Our Ultra Slim PC features a 4mm brushed aluminium shell that complete a clean and sleek chassis frontal.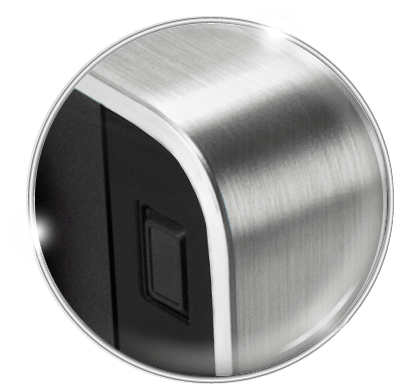 Not only is it small but it can fit in most spaces by positioning horizontally or vertically for maximum space saving.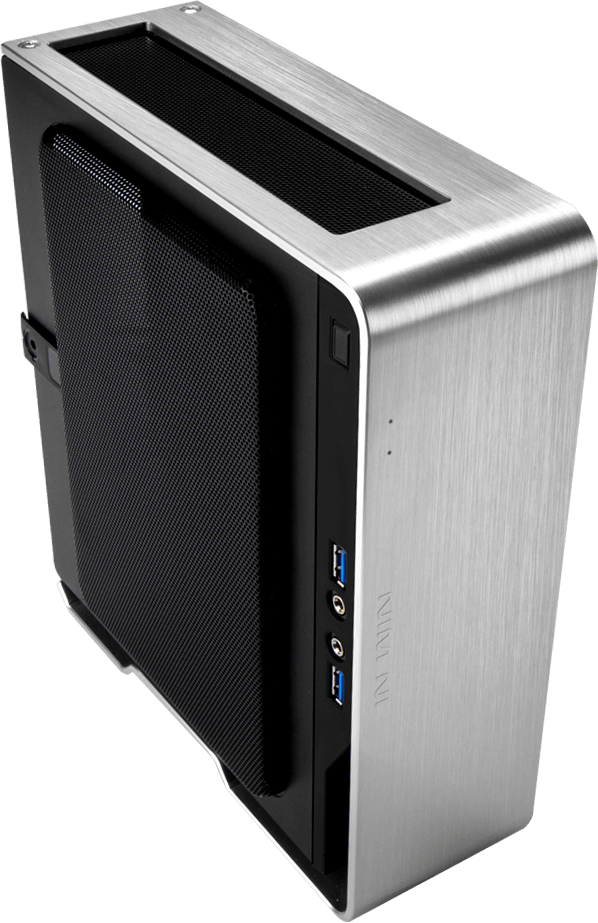 The top and side have a mesh to provide excellent air flow through the system and enhance heat dissipation.
Ultra Slim PC Case Specifications
Case Material

Aluminium, SECC

Motherboard Compatibility

Mini-ITX (Max: 6.7" x 6.7")

Expansion Slots

None - (Requires APU Processor)

Front Ports

2x USB 3.0
HD Audio

Internal Drive Bays

2x 2.5"

Power Supply Compatibility
AC Input / Efficiency 150W Internal PSU Included
100-240V / 80 PLUS Bronze

Product Dimension
(H x W x D) 244mm x 84mm x 217mm
9.6" x 3.3" x 8.6"