Order your Dream PC by 9th of December to guarantee you'll get it for Christmas 2018!
Welcome to Dream PC. We are a Custom PC builder in Australia. Whatever purpose you need a new computer for, we can accommodate you. Whether you need a custom gaming PC, a custom gaming laptop or a laptop for school, we can help.
We have selected the best, quality parts from Australian suppliers so we can get the parts fast and also give you great support if you need it. Choose Dream PC for your new PC Build!
Popular choices of new custom built PCs...
We have a range of laptops to suit your budget. Whether you need one for the kids school work, to make everyone at the office jealous, travel blogging or even gaming, we have the right laptop near you.
Sam Gillham
04:55 24 Oct 18
Rick was very helpful and friendly. He really knows his stuff.
Brian Engel
22:52 13 Oct 18
The Dream PC website was without peer in the process of selecting components for my new PC. Very helpful personal advice was readily provided, compatible with my proposed budget. All technical questions were answered promptly. The firm is highly recommended to the novice as well as more technically minded customers.
Blake Foody
11:38 01 Oct 18
Fantastic service & very thankful for your assistance in answering all the questions I had and it was great to see how passionate you were about building my dream PC. Looking forward to doing business with you in the future.
Butch Javier
15:11 22 Aug 18
Rick knows his stuff so well… Very pleasant to deal with and very helpful… He builds the PC the way you want it to be…
Arnold MPG
00:18 17 Aug 18
One compelling reason why you want to deal with Rick. – You can rely on him and he will look after you. Thank you Rick!
Sam Phillips
02:54 10 Aug 18
Bought a PC from here, it was put together immaculately and tidy. Great pricing and really friendly service. Will be going back there again when I need another PC and recommending to friends.
piner cddd
10:39 07 Aug 18
Rick is easy to work with, knows exactly what you're after in a PC, quick and good prices, solve any problems for you along the way
Anna Davies
07:59 07 Aug 18
Excellent customer service, great range of products and expert advice. Highly recommend
Hagai Avisar
07:23 23 Jul 18
Rick has been helping us with fixing bugs on WordPress. I find him knowledgable, responsive and helpful. As a bonus he is very kindly teaching me how to operate some things myself.
Stacey Gleeson
03:13 23 Jul 18
I have worked with Dream PC for a few months now and have always been impressed with the response time and level of service I receive. Rick has always been fantastic at providing solutions for us to improve our websites functionality and is always friendly and easy to work with. His solutions not only work, but he explains things in a way that makes sense to me, even though I am not very tech savvy.
Nick H
06:17 28 May 18
Good range of quality products, good website, helpful advice, and everything tested before being sent to us.
Mohit Bhawar
04:22 13 Apr 18
Jason Rismondo
09:34 12 Apr 18
Jassi Vohra
06:47 23 Mar 18
Really good deals for custom pc's.
Write Your Own Review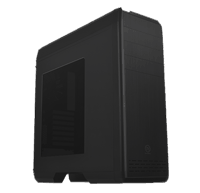 Buy A Custom Gaming PC Based On Your Favourite Game
And we shall present 3 computer builds that are designed specifically for your game.
We even show you real world gameplay videos to give you an idea of performance.
Easy as 1, 2 or 3!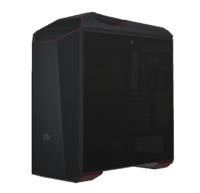 All our computers are built in South Australia using only the worlds best components, such as: