Choosing computer parts can be tricky, ensuring everything is compatible and fits. If you don't know where to start and just know that you want a gaming PC, then try configuring our new FALCON Gaming PC. 
We pre-configured the nitty gritty bits such as the case, motherboard, power supply and cooling so you can concentrate on the real performance components. 
Simply choose your CPU, Memory, Graphics Card and Storage and buy it. We'll build it and send it to you within 5-10 working days, Windows 10 Installed and ready for action.
Welcome to Dream PC. We are the best Custom PC builder in Australia. We know this because our process for making computers is the best in the business. Whatever purpose you need a new computer for, we can accommodate you. Whether you need a custom gaming PC, a custom gaming laptop or a laptop for school, we can help.
We have selected the best, quality parts from authorised Australian suppliers so we can get the parts fast and also give you great support if you need it. We don't touch grey market goods, so choose Dream PC for your new PC Build!
Popular choices of new custom built PCs...
Tom Clancy's Rainbow Six Siege

Good Rainbow Six Siege Gaming PC

$

1,451.00

Intel® Pentium® Gold G5400 Processor
Corsair Vengeance LPX 8GB (2x4GB) DDR4 2400MHz RAM
AMD Radeon RX 550 Graphics Card
Kingston SATA III 2.5 inch 240GB SSD
Microsoft Windows 10 Home OEM 64-bit

Add to cart
We have a range of laptops to suit your budget. Whether you need one for the kids school work, to make everyone at the office jealous, travel blogging or even gaming, we have the right laptop near you.
Jasmine Johnson
08:14 14 Feb 19
Great service, Rick was super helpful with tailoring my computer and a good price.
Chelsea Games
12:59 11 Feb 19
Very friendly service and very helpful. Definitely check them out!
Lincoln Stokes
12:15 23 Jan 19
simply awesome Fast Great to deal with. thanks Rick
Michael Gray
09:15 08 Dec 18
TLDR: With great communication and service, this has absolutely been my favorite purchasing experience ever. And having

spent a few days with my new PC now, it is undoubtedly a dream :D. + Prompt, informative and enjoyable communication.(Though I wouldn't expect or ask for it, I was blown away when I got back a thorough response about some changes/recommendations at 11:45pm, after I thought I'd have to wait another day.Compare this to the only other, 'big' site I'd messaged that hadn't responded after 4 days when I decided to message them again anyway saying I'd found someone else-which I'm super glad I did) + Were able to balance recommendations with a necessity I had for my build, and were patient with discussing changes and reasons for said recommendations. + Amazingly cool 'build tracker' let me view my PC moving along its way from start to end (check their about page for a link). + Reasonable prices, and more than fair enough when factoring in the awesome job they did from start to finish, and everything included like 3year waranty. + The most thorough packaging job I've ever seen. – I don't have friends to recommend this service to.Really this was all just the best, I couldn't be happier so far with the end result. I'm hoping my new computer will last forever, but I'm hoping DreamPC will be around longer than forever so I can get my next PC with them again.

read more
Matias Pizarro
03:05 24 Nov 18
Kept me updated the entire process and built within time frame. Great experience all round
Sam Gillham
04:55 24 Oct 18
Rick was very helpful and friendly. He really knows his stuff.
Brian Engel
22:52 13 Oct 18
The Dream PC website was without peer in the process of selecting components for my new PC. Very helpful personal

advice was readily provided, compatible with my proposed budget. All technical questions were answered promptly. The firm is highly recommended to the novice as well as more technically minded customers.

read more
Blake Foody
11:38 01 Oct 18
Fantastic service & very thankful for your assistance in answering all the questions I had and it was great to see how

passionate you were about building my dream PC. Looking forward to doing business with you in the future.

read more
Butch Javier
15:11 22 Aug 18
Rick knows his stuff so well… Very pleasant to deal with and very helpful… He builds the PC the way you want it to

be…

read more
Arnold MPG
00:18 17 Aug 18
One compelling reason why you want to deal with Rick. – You can rely on him and he will look after you. Thank you Rick!
Sam Phillips
02:54 10 Aug 18
Bought a PC from here, it was put together immaculately and tidy. Great pricing and really friendly service. Will be

going back there again when I need another PC and recommending to friends.

read more
piner cddd
10:39 07 Aug 18
Rick is easy to work with, knows exactly what you're after in a PC, quick and good prices, solve any problems for you

along the way

read more
Write Your Own Review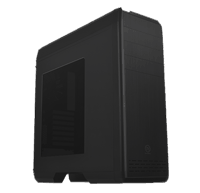 Buy A Custom Gaming PC Based On Your Favourite Game
And we shall present 3 computer builds that are designed specifically for your game.
We even show you real world gameplay videos to give you an idea of performance.
Easy as 1, 2 or 3!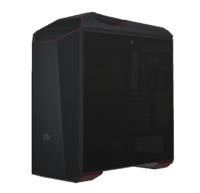 Dream PC – Custom PC Builder Australia. All our computers are built in South Australia using only the worlds best components, such as: